An Inspiring Business Coach & B2B Sales Specialist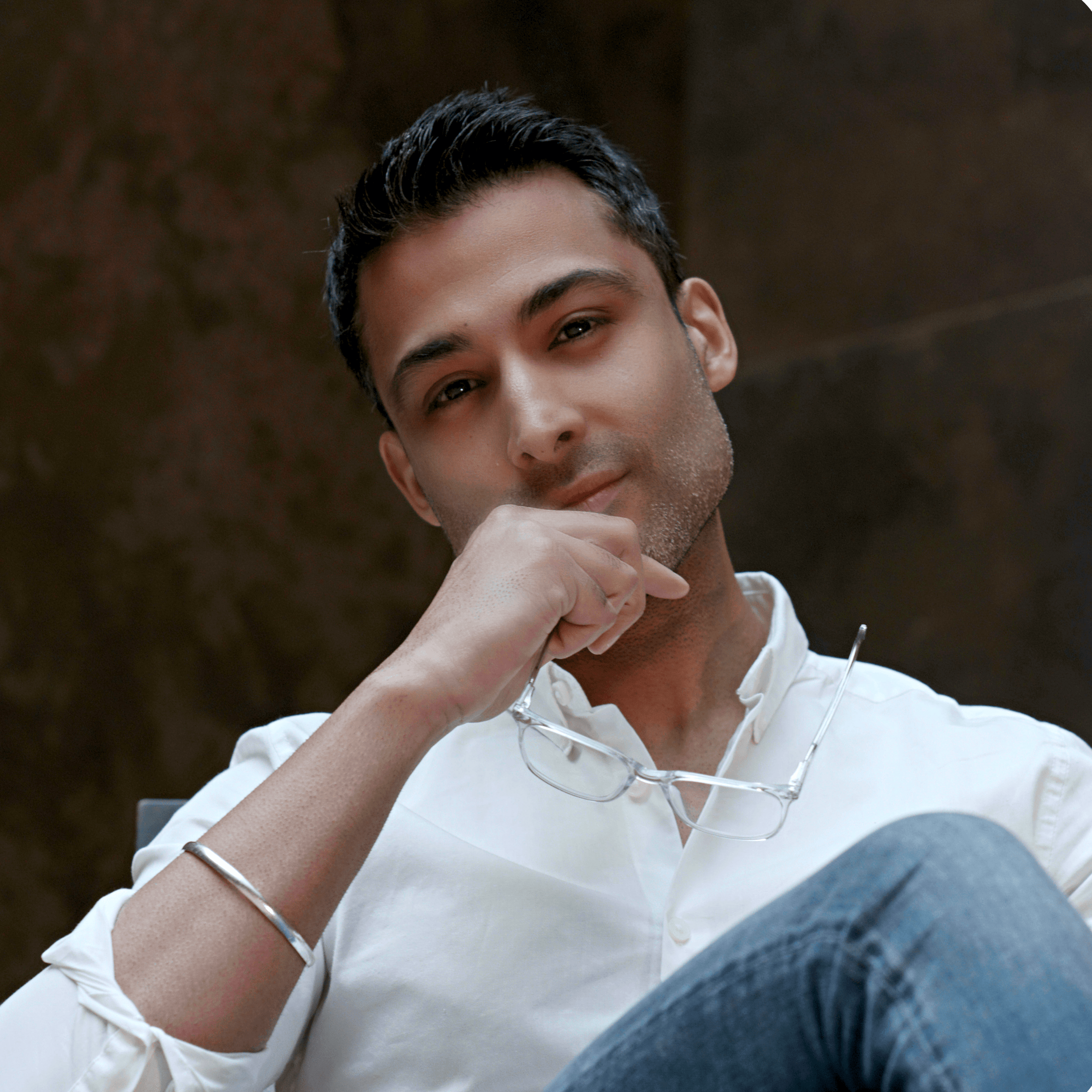 Entrepreneur, Chief Sales Officer at AmpiFire
Entrepreneurship, business
Jay "Lion Tamer" Cruiz is best known as Partner and the Integrity-driven Sales & Persuasion Expert behind the 8-figure software companies PressCable & AmpiFire. He is a seasoned entrepreneur, traffic warden and conversion expert.
More than 1,200 entrepreneurs and business owners have hired him for one purpose: to help them fast-track their personal and professional growth by developing world-class sales processes and expertise… to gain the confidence and tools to drive more traffic and sales and generate higher profits; to authentically win hearts, minds and wallets.
Jay empowers businesses to succeed (and even exceed their own expectations and goals) through the art of negotiation and persuasion and the power of digital marketing. He is the pioneer behind the infamous King's Rule that flips selling on its head to deep dive into world-class persuasion.
Leverage The Power of Content Amplification.

Discover How You Can Use AmpiFire
To Increase Online Visibility & Grow Your Business
With Content Marketing
From an early age, Jay is the personification of 'work it until you make it'. 
It looks like he can never be outworked by his colleagues or competitors because his relentless drive to grow and continuously achieve is nothing short of inspirational. His grit and determination speak volumes about his leadership.
Today Jay runs a transformational London Agency in the UK, called the LionPress.
Currently, his personally trained team focuses on growing a multitude of businesses, across all kinds of niches, by 200-300% or more, within just a few months.
Regardless of where his future will take him, Jay will never settle for mere average performance and will remain true to his life motto:
"I am the master of my fate and the captain of my soul."
Jay is super driven to get more out of life and give even more back.
He has the discipline and the skills to deliver on that promise.
Oh, and did we mention that Jay has a black belt in Wing Chun Kung Fu (Whaat?).
As an online entrepreneur, sales coach, producer and distributor of organic energy, Jay Cruiz knows how to create intrigue and interest in the mind of the prospect and captivate any audience… on stage, during conferences, while delivering training or a webinar… during live or virtual events (even while ordering his favorite green smoothie in a local food store).
His pitch is irresistible. He is "enthusiastic as hell" about the products and company he represents or the causes for which he advocates.
With hundreds of webinars under his belt, Jay is an expert in value-driven webinars. He simplifies complex comprehensive strategies and creates incredibly powerful new practices that are proven to convert.
He has trained thousands of webinar attendees, aspiring professionals and trainees on how to effectively sell their products or services, increase their brand awareness and create new business growth opportunities.
He has made over a million dollars in revenue through webinars and learned the best strategies to help people get traffic to their webinars, convert customers during presentations and keep them as ravings fans.
"With his British accent and charm, he wins over many customers' hearts and minds."
He is an expert in telling powerful stories, giving real-world tips and solutions and turning any business sales data into action.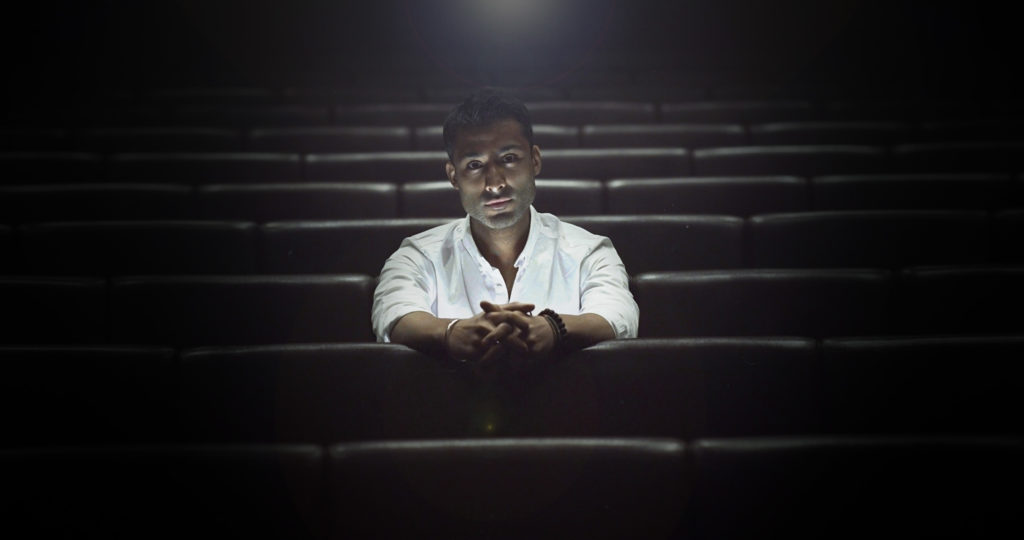 Find out more about the profitable recession-proof business models that have enabled Jay Cruiz and his business partner Chris Munch to sell over 200,000 digital and physical products.
You can enjoy a lifetime of learning and earning via live and pre-recorded lessons and powerful software programs tailored to take you to the next level.
AmpiFire: Leverage Brand Name Media Sites & High-Traffic Blogs to Boost A Business' Online Visibility & Exposure

Jay has combined his fascinations of social psychology, neuroscience, behavioral economics to create the King's Rule, a tried-and-tested approach to selling that has proven to attract, engage and convert more prospects into customers.

(That's based on actual results, not marketing hype.)
The infamous "King's Rule" Method took more than 10 years to develop, and with 1200+ students in over 15 countries.
His "King's Rule" method and unique 'zero pressure' style, have helped countless people create job-replacing online businesses and niche-dominating agencies all around the world.
Jay is a very passionate,  purposeful, powerful person whose energy, enthusiasm and ideas are very contagious.
He is quite charismatic too: he sparks excitement and easily builds trust, deep connections and meaningful collaborations with colleagues, business partners, mentees and students. 
He takes pride in his rare talent for turning anyone, of any age, income, culture, or socioeconomic status, into a master of sales.
(His secret?  Interpersonal Intelligence and a great sense of humor.) 
We don't know for sure whether he was born with the natural inclination to read people or whether he mastered that skill over the years… but Jay simply knows how people think and how businesses work.
Jay Cruiz… Not a boss… But a leader, a mentor, a guide to life.

The lessons that I have learnt have been transformative & it would be impossible not to accredit this to Jay. Need to inject some king or queen into your life? Jay's your man!

- George Lewis

I've worked with Jay for over a year now, and in that time I've made some huge leaps in my personal development. Jay has such a unique approach of getting his people to be inspired by themselves and there's nothing more empowering than that. He really pushed me to recognize my own strengths and weaknesses.

Jay truly leads from the back, and encourages such an amazing culture of accountability within our team that really allows for us all to pull together and make big things happen, rather than always needing to look to him for guidance.

- Harriet Clark

Jay's got such an incredible grip on the human mind and the entirety of the sales process that I've seen him literally figure out someone's biggest issues within a few seconds of watching them work. He knows what you need to do to improve and he understands how to get you there.

The amount of knowledge and insights he can offer - paired with his incredible energy and passion - mean that when you're listening to him it's impossible not to be inspired and to suddenly realise that you DO deeply want to be successful and you CAN do it if you even have half the passion and drive that he puts into helping you.

- Jamie Hamilton

I have worked for Jay for 8 months now, his leadership style is very unique and is underpinned by setting an example. At Ampifire, we have very high standards and Jay routinely leads from the front, never asking us to do anything he isn't doing or wouldn't do himself - a trait uncommon in many in his position.

I believe Jay's primary focus is on the individual, rather than financial performance, attitude and willingness to make changes are valued far greater. Jay will help out with personal issues (with a massive emphasis on the importance of family) and encourages good habits inside and outside the workplace.

- Mason B. McGavin

Jay has to be one of the most engaging people I've ever met. Jay is a natural leader through and through. The mentorship he provides is unlike anything I've ever been a part of. He takes a clear responsibility over every single member of the team, and is constantly there to remind us of the long term goal; to maintain the interest we have at heart. I admire his tenacity, dedication to his craft, and even his often cheeky attitude. I've only known him for a short while but I feel incredibly lucky to be learning lifelong skills from someone that embodies those values everyday.

- Quin Dechant

Jay Cruiz has taught me what it takes to get to where I want to be. That there are no shortcuts in life and we must do everything within our field of control otherwise we can only blame ourselves. Some may call it ruthless but I call it passion. A passion to make something out of nothing, to have a legacy and be remembered for greatness. Jay Cruiz taught me this and it's something that I will carry with me wherever life takes me.

- Yasin Raza

Jay's dedication to helping me grow since day 1 has been beyond remarkable - no matter what I need help with or when I may require him he's there to assist and help me achieve my goals. His ability to lead and desire for us to be successful is nothing short of outstanding, I say this as he always speaks from the heart and is an unequivocal voice of reason. It's rare that you'll find someone as calm in any and all situations and even rarer that you're able to call him your leader and mentor.

- Robert Akerele-Miles
Information on 1:1 Consulting & Training For The Lean Entrepreneurs & Business Owners
Jay offers expert sales and sales management training and consultations on-site, online and via webinars. 
He can teach you how to do marketing that feels GOOD: not sleazy, salesy or pushy. 
He can train you on how to
capture more people's attention

stand out from the competition

get more prospects interested in what you have to offer

improve sales practices and performance by optimizing your skills

unlock your capacity and build the confidence to pursue the things that would previously feel completely beyond you. 
Contact Jay to get your own unique sales training and blueprint for reaching people, promoting your brand online and creating prosperity.
With Jay's strategies, you are guaranteed to succeed.